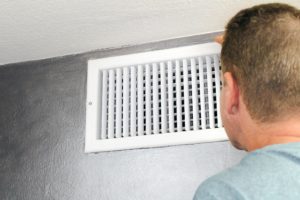 In order to ensure that your heating and air conditioning is working to its fullest capacity at all times requires the specialized attention of Concord HVAC specialists. Making the choice to reach out to Concord Heating and Air Services for your scheduled maintenance services will keep you up to speed at all times on the condition of your heating and air conditioner, as well as providing you the minor repairs needed to ensure that you can avoid larger and more expensive issues later on in your course of ownership.
One-Time Maintenance
There is a difference between contacting our professionals for repair services, and maintenance services. While repair services are designed to provide you with a solution to an exact problem, maintenance provides you with the means to determine whether or not there any actual issues with your heating and air conditioner units. Our experienced professionals provide you with the knowledge and expertise necessary to locate any faults or flaws and to ensure that you can depend on your heating and air conditioning throughout the upcoming year. With a short service, you can save yourself much more down the road.
Scheduled Services
Alternatively, when needing to be absolutely sure about the state of your heating and air conditioning throughout the year, having a regularly scheduled maintenance service brought to you by Concord Heating and Air Services will ensure that you are always on top of the state of your temperature control. Having this particular option brought to your property gives you the capability to get ahead of major repairs and even full replacements, which can save you thousands over the course of ownership depending on the type of property you own. Whether for a residential or commercial building, you can depend on our maintenance services to bring you results.
Home or Business
We bring our full range of services to both residential and commercial properties across the Concord area, ensuring that you can depend on your HVAC systems to work as intended throughout the year. Whether you need to prepare for the upcoming summer months, or to make sure that your furnace has the capability to provide the warm to need throughout the winter, our seasonal maintenance will provide you with the information you need, as well as ensuring that any minor repairs that need to take place are taken care of, giving you the reliability you need.
Minor Repairs
Throughout the course of our maintenance services, the possibility of minor repairs being required are continually present, and you can depend on our experts to provide you the results you need quickly and efficiently. We never attempt to use our maintenance as a means to upsell services, yet issues do have the ability to arise and our experts will always provide you with that information. If you choose to go ahead with minor repair services, you have one of our professionals ready and waiting to deliver the results you need to maintain the reliability of your Concord HVAC.