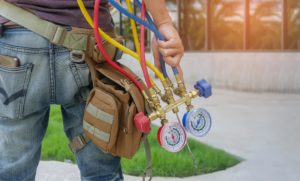 The ability to stay comfortable in our residential and commercial properties is a primary need in the Carolinas. Having a reliable HVAC system installed within your home or business will always fall on to the heating and air conditioning specialists available. When looking for quality installation, repair, or replacement services, reaching out to your local experts at Concord Heating and Air Services will ensure that you get the best quality products delivered. Whether for a new building or to bring attention to an older location, making the choice to bring in our professionals will deliver the best results.
We have been a source of quality heating and air conditioning supporting Concord, Kannapolis, Harrisburg, Midland, Mount Pleasant, and the Greater Charlotte area for many years. Our company and technicians have dedicated ourselves to leading the industry and when it comes to staying ahead of the technology curve and providing you with the widest range of options necessary in order to give you the perfect level of control over your property environment. We also offer maintenance plans to service your units to keep them in optimal working condition before extreme weather sets in.
When looking for expedient and affordable options in the Concord area, making the choice to pick up the phone and reach out to our experts will ensure that you get immediate assistance, and the results that will last for the life of your property. From a simple phone call, you have the capability to provide your building with the best in current HVAC systems and the means to bring proper care for years to come.